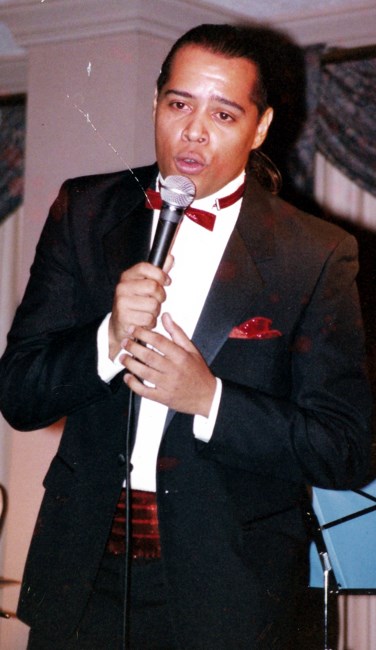 It is with deep sorrow that we are forced to announce the sudden passing of our baby brother Kirby William Howard. He left this world on October 21, 2020, in Victoria, British Columbia.
Kirby was a kind, sweet soul who was loved and cherished by many. He was born in Montreal, Quebec and moved to Vancouver British Columbia when he was 6 years old. He was the youngest of the siblings. Kirby came from a musical family and was an amazing singer. Singing, playing the piano and music brought him such tremendous joy and acclaim. Earlier on in his music career, Kirby starred in various musicals in Vancouver and sang with "The Platters." You always knew he was coming because you could hear him as he sang down the street.
With his sense of humour and genuine caring for people, Kirby made friends easily. He also had lifelong friends that he valued from Kitsilano Secondary School where he graduated.
He moved to Victoria in the late 1980's and loved living there. Kirby was also a server, bartender, and banquet captain. He worked at the Union Club in Victoria for the past 15 + years and he took great pride in his work there. The members and staff there treated him like family, and he felt that. He also adored Karaoke at many of the Karaoke clubs in Victoria. Many a night you could find him there encouraging others to get their song on while he lit up the room with his powerful voice.
Kirby is predeceased by his mother, Constance "Connie" Howard, father, William Melvin Howard and brother Butch Howard.
He is survived by his siblings, Kevyn Major Howard (Tiffanie), Kim Laforest, Kelsey Howard, and Deirdre Thompson (Lee). He was a wonderful uncle to Dominic Laforest (Gabriella) Tyson Laforest, Kimberley Jackson Moreau (Bony) Courtney Jackson, Kayla Kalisz and Cree (Michelle). Kirby also loved being a Great Uncle to Miles Laforest. He adored and had a special connection to all his cousins and second cousins in Ontario. He was so happy that he went to the Family Reunion.
We as a family, will miss him terribly but it brings us peace to know that he is being received by God and in the loving arms by those who loved him and passed before him. We just know that he is singing his heart out and playing Bingo and cards with our mom.
As a family we want to extend our deepest gratitude to everyone who has reached out to us. In these times of Covid, we are not able to celebrate Kirby's life in person right now, however we will when it is safe to do so. In the interim, we are in the planning stages to celebrate his life on-line and we will let his friends and rest of family know when a date has been decided.